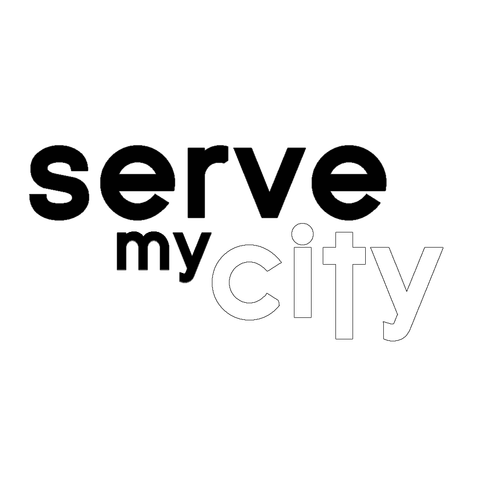 Mark your calendars now, because on Oct. 30th (from 9am-1pm) we'll be having our second, "Serve My City Day"! We've spent lots of time over the last two weeks touching base with different community organizations seeing who we can serve & in what ways we can do it most effectively.

And before you count yourself out… lunch & CHILDCARE for those involved will be available!

Serving opportunities will include (but are not limited to):
Childcare for the parents involved
Preparing sack lunches for all volunteers
Picking up roadside trash in different parts of the city
Painting, pulling up carpet, laying floors, & other misc. projects of the sort at multiple community organizations.
Flowerbed tending at downtown Mckenzie
Serving at We Care Ministries (for those closer to the Martin, TN area. **starts at 7am)
And a handful of other local serving opportunities


Everyone (except for those serving at WeCareMinistries in Martin, TN) will meet at Overflow Church at 9am sharp on October 30th. We will all wear an Overflow Church t-shirt (some will be available if you don't have one). At that time, we will divvy everyone into their pre-selected groups with a designated leader. Outside of those serving at WeCare or helping with the flowerbed tending, you will NOT know your group/leader until that morning!

For those who will serve at WeCareMinistries, that will begin at approximately 7am at their facility in Martin, TN. They will be unloading & setting up their shop for the day.

On the sign up page, you will see a few options to choose from that will enable us to place individuals in serving opportunities that best fit their skill level. ALSO NOTE: you do NOT need to click the "WeCARE Ministries" box or the "flowerbed gardening for downtown Mckenzie" box unless that is the project you wish to participate in!
Serve My City Signup Form
Mark your calendars for June 26th! We'll meet at Overflow Church at 9am.